Beautiful Wonderful Eyes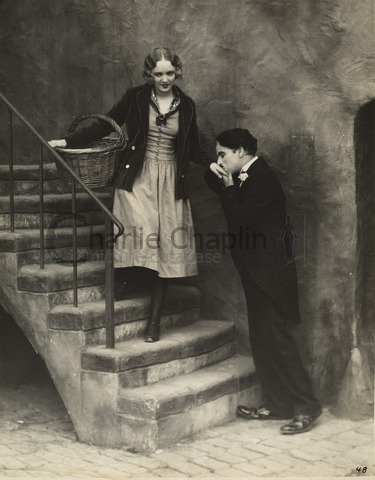 The film City Lights was released in 1931, and the main female character is a blind girl, for whom Charlie manages to raise the money for an eye operation. It is thought that this song was composed with this film in mind, but the theme is not used in the City Lights score.
Beautiful Wonderful Eyes (1929) - Lyrics
I can't forget
when first we met
Beneath the starry skies
But most of all
I would recall
The magic of your eyes
Chorus
Beautiful eyes
What have they seen to make them so beautiful?
Wonderful eyes
What have they dreamed to make them so wonderful?
Sorrowful eyes
What have they lost to make them so sorrowful?
Beautiful wonderful eyes
Through all the tears
Through all the years
The vision never dies
Again I see
In memory
The magic of your eyes
Music and lyrics by Charles Chaplin. Publisher: Bourne Co. All rights reserved.