Restoration of City Lights Score
The Intimate Score of the Tramp-Composer: Restoring Music for City Lights
"The day I completed my current picture City Lights was one of extreme relief. After fretting and stewing for almost two years, to see the end in sight was like the finish of a marathon. Usually after each picture I go to bed for a day or two to replenish my nerves, but this time there was another task ahead - the composing of music and synchronizing it to the picture".
-Charlie Chaplin, Woman's Home Companion, 1932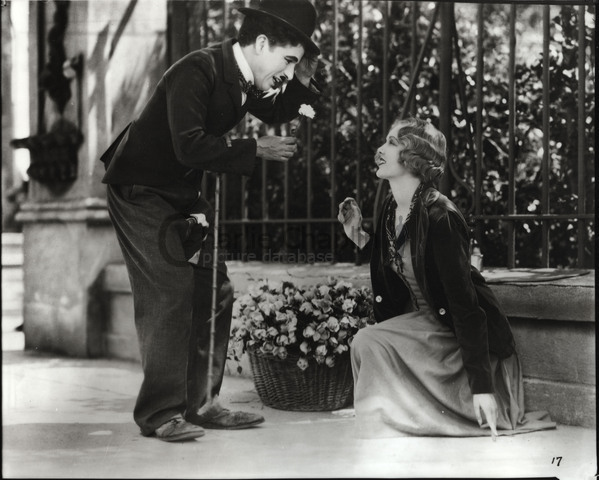 An Interview with Timothy Brock in 2004

Charlot peintre, Charlot dentiste, Charlot ballerino: Chaplin's amazing versatility in cinema almost echoes the French and Italian title versions of his early Keystone comedies: Chaplin the screenwriter, director, actor, producer, Chaplin the choreographer, and last but not least, Chaplin the musician and composer. After having restored and conducted the scores for Modern Times, The Circus, A Dog's Life, Shoulder Arms and The Pilgrim, Timothy Brock has now finished polishing his work on Pay Day and City Lights before embarking on a new restoration for The Woman of Paris.
You have a long experience in silent film both as a composer and as a score restorer. Can you tell us briefly about your previous compositions and restorations and in particular, how did you get in contact with the Chaplin family ?

I had been guest-conducting the Los Angeles Chamber Orchestra a number of years when Hanna Kennedy (of LACO) in 1998 had suggested the idea of having me restore the score to Modern Times for one of their annual silent-film performances. After going to Paris to see the original manuscripts, the Chaplins bought out my contract from LACO and I have been working for them ever since. Up to that point I had been composing and restoring original silent-film scores since 1985. Modern Times was the first score I restored for the Chaplins.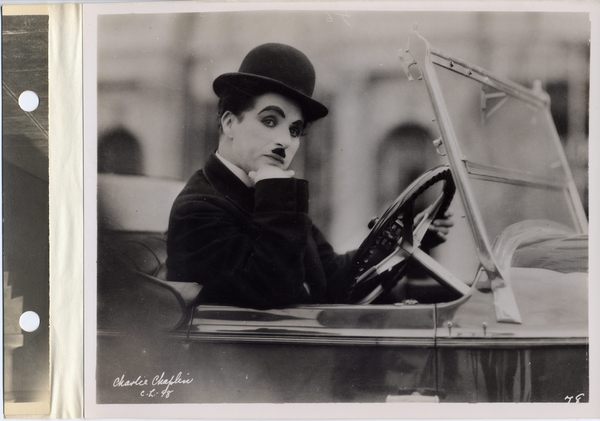 The family and I decided to restore the City Lights score (from scratch) because we wanted to have the City Lights score as close as to how Chaplin conceived it. Score restoration is a very precise and exact science, and the City Lights score, we felt, needed some careful attention.
For the 1989 Chaplin centennial, a live accompaniment edition was prepared that ended up being more of a symphonic arrangement of the available material, rather than a restoration of the original score. However impressive a large number of musicians can be, and with it the impact of sound that a symphonic orchestra can bring to a silent film, the score Chaplin wrote was written for no more than 34 players. In actuality it was written for an Abe Lyman-size dance orchestra, for whom Chaplin wrote a number of his previously compositions for, which consists of a small group of strings and winds, 3 trumpets, 2 trombones, tuba, banjo, harp, piano and drums. This is a line-up Chaplin knew, and knew how to write for. The film City Lights is very intimate and the music should reflect that. The first edition in 1989 was an arrangement made with a large orchestra in mind and subsequently we have a generally too large of a sound overall. Beyond that, unfortunately, they were a vast number of intricate and crucial passages omitted from the original score in nearly every take, originally written and recorded by Chaplin, yet was left out in the 1989 edition.
Still further, I wanted to transcribe as much of the incredible delicacy in City Lights notational ornamentation and other general intricacies of the 1930's Hollywood musician. The 1989 arrangement, most likely for the sake of clarity, omitted most of the nuances inherent to this style of period performing. During many of the occasions I've had to conduct Chaplin's music, I have always found it a guilty pleasure to ask the clarinetists to please play with heavy vibrato, to ask the vibraphonists to turn the fan speed up to maximum, supplying the drummer with period American choke cymbals (very difficult to find in Europe) until I was no longer able to do so after September 11th, and politely asking the Tuba player if he or she could possibly play the Sousaphone instead. These approaches, among many others, are all necessary ideas to perform Chaplin scores accurately, and the City Lights score needed to reflect and support these efforts. Over a year's period I was able to complete the restoration into a final edition, which I hope encompasses most of what Chaplin composed and heard in the studio.
As for the number of players, did you actually have to make some changes?

Yes, I did have to make one change to Chaplin's score for practical reasons. Chaplin had engaged three reed players to cover 12 different wind instruments. As an example, the first reed player was required to bring to each session 5 instruments, consisting of B-flat clarinet, Alto clarinet, Soprano sax, Alto sax and Baritone sax. Which means for each reel (they always recorded each reel in one pass) this player would have around his neck two saxes, on his lap both clarinets and the Baritone sax at his side, all at the ready for him to grab with three to four seconds notice in order to perform the upcoming passage in time. It's quite unbelievable when you follow his part and try to imagine how quickly he had to go in between instruments in absolute silence!
In a modern orchestra it is next to impossible to find one musician who can play all those instruments proficiently, so I therefore set up the standard orchestral wind arrangement of flute, oboe, 2 clarinets and bassoon and added separate saxophonists to cover the rest of the parts. That is the only change I was forced to make. However it makes no difference in the sound, just in the practicality of performing it.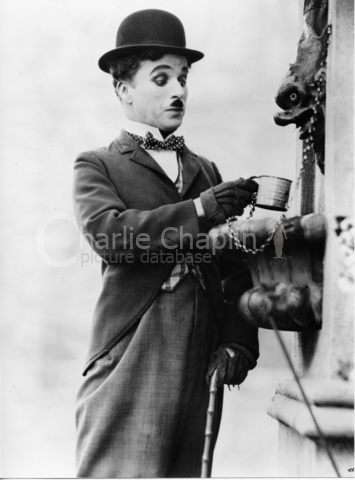 What challenges did Chaplin face going from song-writer to film score writer?

Up to City Lights, Chaplin had always had an invested interest in the music for his feature films, although his experience for composing had been limited to writing songs and dance numbers. Up to that point, he had approved and co-compiled scores for all of his features such as A Woman of Paris with Fredrick Stahlberg, or with Karli Elinor for The Gold Rush but it was not until City Lights did he self-compose his first through-music score; a tremendous challenge to any young composer. Keep in mind, what people knew of Charlie Chaplin's music, if anything, was a handful of sheet music songs, and a handful of Brunswick records. The pressure of composing a 82-minute score, to be heard by millions of people around the world simultaneously, must have been more than great.
Chaplin's days with the Karno Company taught him a great deal on how music serves comedy, and it is from those experiences that his appetite for sophisticated gentleman's music, music that was seemingly contrary to the situation, actually served as a great palate for the humor. These were airs of finesse and charm. Much of these set pieces of light accompaniment he developed into his own tastes in score writing, along with his already established pensions for rather poignant melodies and heavy yet lively dances. Chaplin worked very long and diligent hours on the City Lights score, and because ultimately the film was going to be without sound dialogue, he understood the fact that the music needed to go beyond all expectations of what a typical music soundtrack would accomplish.
The City Lights score is by no means a typical music score from that period. It doesn't replace the dialogue of a sound film, but at the same time provides absolutely no use for it. Having dialogue with this music would not only be repetitive but it would be counterproductive.
According to City Lights daily production reports, Chaplin actively took part in both the composing and recording sessions…
Absolutely. There were many late hours spent with his musical arranger, Arthur Johnston, on not only composing but orchestrating which Chaplin first-handedly participated.
Chaplin's composing methods, as we all know perhaps by now, involved a "musical associate" who would transcribe what Chaplin composed, either on the piano or the violin. From there, Chaplin, sitting beside Johnston on the piano would orchestrate each passage has he had heard it in his mind. The unfortunate quote that I and my colleagues have to contend with, that Chaplin simply "la-la-ed" his music to the arranger, was not only a self-deprecating remark but wholly inaccurate. He was as meticulous with his musical output as he was with his directorial results. In the original manuscripts there are pages and pages of rejected music that he deemed unworthy in the final cuts. It is clear by looking at these documents that Chaplin not only knew what was involved in composing just the perfect music for the scenes, but had the objectivity to discard what any normal director would probably have used. Therefore, there is not a note out of place in the entire score.
City Lights was a triumph, after such an achievement how did Chaplin music scores develop over the years?
Chaplin's next film score written in 1935 and 36 was Modern Times. Here Chaplin makes a vast leap from small orchestra to symphonic music. It's actually the widest musical jump between any two of his films. Unlike City Lights and its intimate portraiture, Modern Times required a large scale force of musicians; an orchestra of nearly 70 players. This is by no means to imply that Chaplin abandoned his signature voice. Rather he combined what he knew as a composer for individuals at the same time discovering the symphonic realm. Much like Brahms, who could write the most comprehensive symphonic statements with long strings of chamber music passages in between, Chaplin took his indelibly characteristic music and pitted it against the symphonic machine.
Therefore, Chaplin had to undergo a transformation from dance band composing to symphonic composing in a very short period of time. He spent more hours working on the Modern Times score than any other before or after it. After Modern Times, his symphonic voice blossomed quite proficiently. The Great Dictator and the 1942 re-issue of The Gold Rush, Monsieur Verdoux and Limelight all have rather large forces. It was only until The Chaplin Revue in 1959, did he appropriately return to the smaller scale orchestral framework to accompany the re-releases of his earlier films.
Chaplin's characters "after the Tramp" carry within themselves part of the same struggle that was before then much more expressed in terms of "the Tramp vs. his opponents". Does the music reflect that tension and if yes, how?

Throughout all of Chaplin films there is a unique voice that only he could convey: In the midst of the pseudo-Teutonic band marches of The Great Dictator there is always the barber somewhere underneath, in the dark mind of the murderous Bluebeard Monsieur Verdoux there is the simple family man who was unjustly cast aside, and behind the well-lit marquee of the famous performer evoked by Limelight, there is the lonely man in the dressing room. Each Chaplin film requires a Chaplin score, since it is he who understood the character first-hand and each passage of music contains the juxtaposition of "big" against "small," just as he did with the Modern Times score.
Can we therefore assume that restoring what you have defined the "intimate character" of the City Lights score we will be able to gain a better recognition of the Tramp presence throughout his films after City Lights?

After 1936 Chaplin abandoned the Tramp in costume but musically his presence remained, which I believe is one of the reasons why he wrote so much for the re-issues of his early films, because musically he still believed in that character.
I think it was always Chaplin's intention to portray the singular man among some form of chaos and he maintains that idea in his following films. No matter if it was a Jew during the war or a progressive-yet-destitute king in Red-Scared America, musically he identified with the outsider's point of view. I believe that City Lights is the starting point not only for Chaplin as a composer, but for his own musical identity as well. And from that moment this self-portrait developed to the very end.
At the end of his career Chaplin comes, in a way, full circle, going back to song writing…

Ironically, yes, that's true. He invested a lot of time going back to song-writing in the end, as well as writing lyrics to his film tunes and publishing them as songs. This, I think, is quite beautiful. If the world knows Chaplin at all as a composer, it is through his songs. And what great tunes they are.