Have you ever wondered what it would be like to perform original songs from the music halls of Victorian London?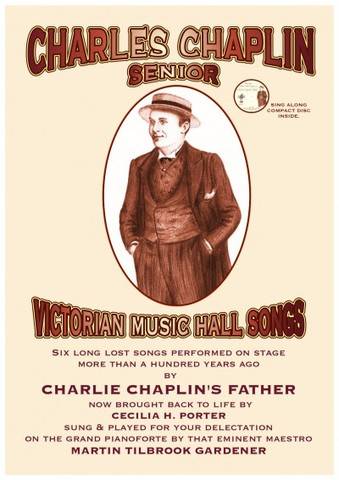 The Porter House of Publishing has just released a songbook by Cecilia H. Porter featuring six long lost songs that were originally performed on the Victorian Music Hall stage more than a hundred years ago by Charles Chaplin Senior, father of the famous Little Tramp.
The book comes with a CD so that you can hear the songs, but there's also an additional sing-along version of each song! For those who like to "tickle the ivories," sheet music is included, as sold on the original song sheets.
Interested in experiencing those far away days with your family and friends? Visit the Porter House of Publishing website for details.
And see our page on Charles Chaplin Sr. to read more about Charlie Chaplin's father. i{1003-filename-big}