This week in Lyon, France, the Institut Lumière has programmed FIVE live orchestral screenings of Modern Times at the Auditorium de Lyon. Timothy Brock will be conducting the Orchestre National de Lyon performing Chaplin's own score, which Maestro Brock restored for live performance.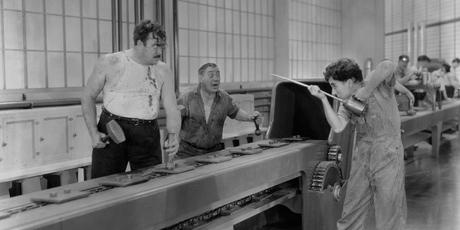 DATES and TIMES:
Wednesday, Dec 4, 8pm
Thursday, Dec. 5, 2 pm (special screening for schoolchildren)
Saturday, Dec. 7, 3 pm
Sunday, Dec. 8, 11 am
Sunday, Dec. 8, 4 pm
For further details, visit the Institut Lumière's website or book tickets directly on the Auditorium de Lyon's website.