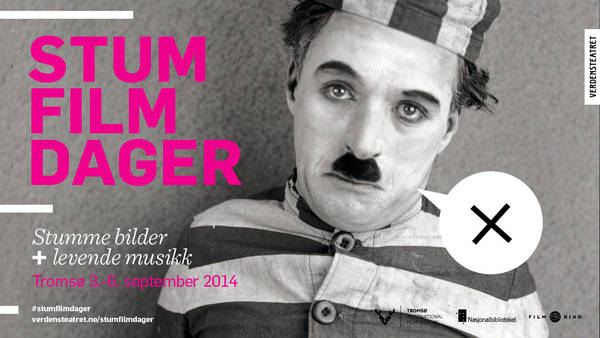 Photo © Roy Export S.A.S.
Silent Film Days in Tromsø, Norway kicks off with a grand night of Chaplin films, accompanied by The Arctic Philharmonic Orchestra on Thursday, September 4th.
2014 marks the 100th anniversary of Chaplin's iconic character «The Tramp», an event celebrated all over the world all year long. Silent Film Days in Tromsø will take part in the celebration with an evening dedicated to Charlie Chaplin.
The Arctic Philharmonic Orchestra will perform Chaplin's own music to the film A DOG'S LIFE (1918). The show also features the Chaplin shorts BEHIND THE SCREEN and ONE A.M., with music performed by silent film pianist Ben Model (MoMA, New York) and the band Cleaning Women (Finland). Prepare for a great night of film and music! The event will take place in KulturHuset's main hall.
Silent Film Days 2014 takes place from September 3-6, and features a broad variety of classic silent films paired with brand new music, performed live. View the program in full at verdensteatret.no/stumfilmdager.