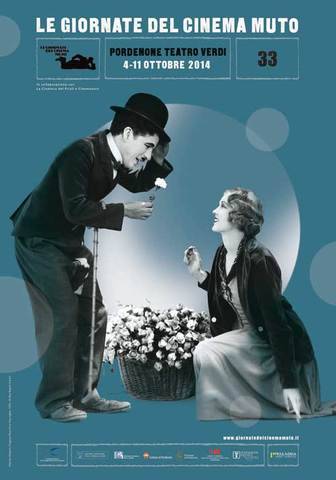 The 33rd Pordenone Silent Film Festival will take place from October 4th to October 11th, 2014.
Among many other silent films, several screenings of Chaplin films are scheduled in tribute to the centenary of his iconic Tramp. The closing show of the festival is a live performance of City Lights, with Chaplin's own score restored by Timothy Brock and conducted by Günter Buchwald. Further tribute to Chaplin will be paid by Ichiro Kataoka, the celebrated Japanese benshi, who will perform with four Chaplin Keystone shorts - a recognition both of Chaplin's universality and the versatility required of the traditional Japanese film 'explainer'.
For full festival information, visit the Pordenone Silent Film Festival website.