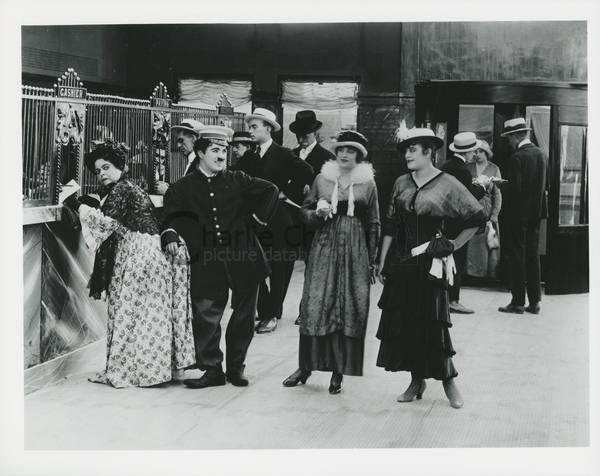 **The Costume of Silent Comedy: Charlie Chaplin and The Tramp Restored**
Monday, November 17, 2014 at 7:30 pm
Hosted by Serge Bromberg
Charlie Chaplin's "Little Tramp" character was once the most widely recognized figure in the entire world. Discover the first-ever filmed images of the Tramp as film historian and preservationist Serge Bromberg hosts a unique show full of stories, behind-the-scenes footage, restoration samples and never-before-exhibited documents. Other treats include a new print of A Night in the Show (1915) and the theatrical world premiere of the new restoration of The Bank (1915). Since 2003, as part of the Chaplin Project, Bromberg's Lobster Films, Cineteca di Bologna and the British Film Institute have been working to restore all of Charlie Chaplin's early films. To celebrate the conclusion of the project, Serge Bromberg will accompany the films on the piano and discuss the evolution of the beloved Little Tramp.
Presented as part of the Academy of Motion Picture Arts and Sciences' ongoing series at LACMA.
LACMA, Bing Theater
$3 Academy members, LACMA Film Club members, and students with valid ID | $5 general public
Visit LACMA's website for details.