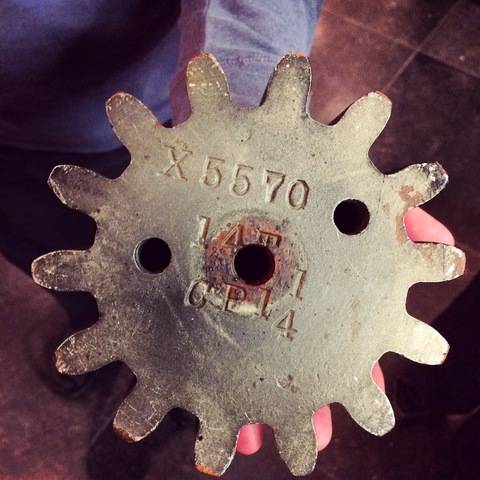 Pictured above is no ordinary cog. It is a relic from Chaplin Studios that film archivist and historian Bruce Lawton recently showed us (and let us hold!). The small cog is made of wood and was used as a prop in Modern Times, in a factory scene with Chester Conklin.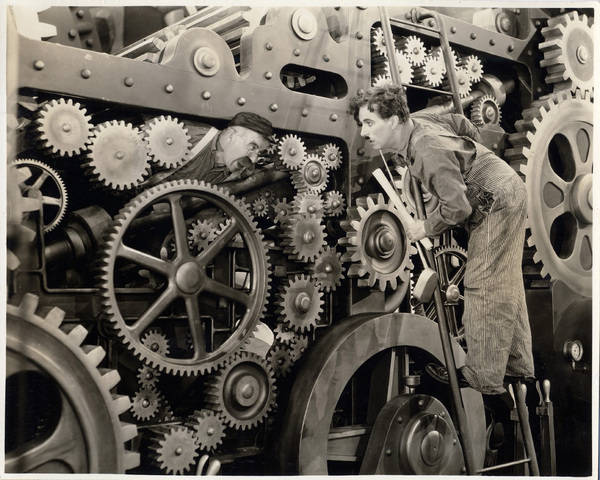 In Bruce's own words:
"It was acquired by my great-grandfather, Don Malkames - who was an A.S.C. cinematographer and early film history preservationist - when he was working in California in the day. He first showed it to me at his house in Yonkers, NY during the summer of 1977 when I was 9 years old - where it was kept in his cinemachinery museum. I was already an avowed Chaplin fanatic - so I was mightily impressed! My Grandfather, Karl Malkames (also an A.S.C. cinematographer - and pioneering film restorer and preservationist) entrusted it to me one Christmas in the mid-1990s. It was Karl that first introduced me to Chaplin films as a very young child (he ran MODERN TIMES for me repeatedly - and it became my favorite film.) Presumably it is one of the VERY few existing cogs from the production.
Thanks, Bruce Lawton, for sharing this bit of history with Chaplin fans. Here he is pictured with the cog: