As reported in The Guardian, at a ceremony on 14 June 2017, English Heritage unveiled a blue plaque to Charlie Chaplin at Glenshaw Mansions on Brixton Road in London, where he lived with his brother Sydney between 1908 and 1910. Today, the front door stands between a newsagent and a dry cleaners, but the building itself survives much as Chaplin must have known it, despite the bomb that fell just behind it during the Second World War.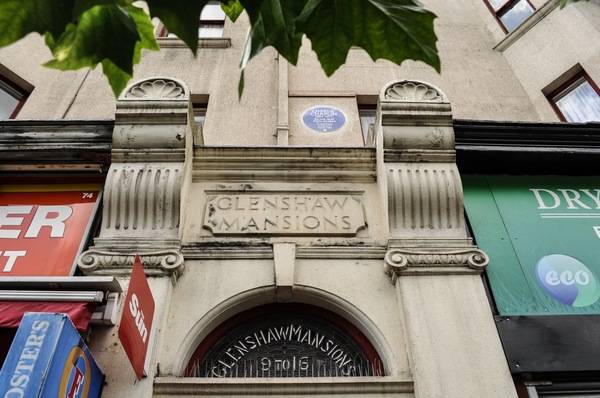 English comedian, Paul Merton unveiled the plaque, saying, "I'm proud to be associated with the foremost comic artist of the first half of the 20th century. This unveiling will remind us of the humble origins from which he sprung."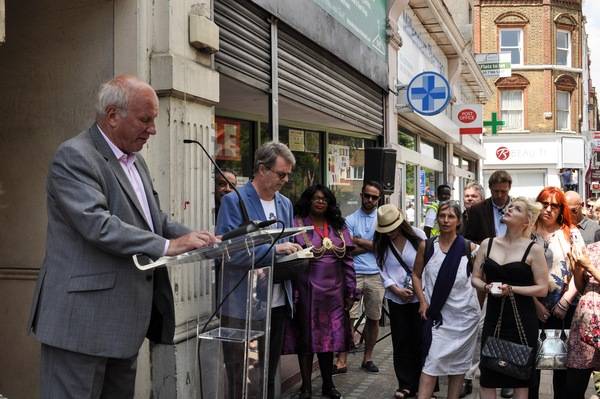 At the ceremony, English Heritage blue plaque panel member, Greg Dyke (pictured above) addressed the audience of Chaplin fans that gathered together for the unveiling, saying, "We are delighted to honour one of cinema's greatest stars and the modest building he once called home."
Charlie Chaplin's granddaughter Kathleen Chaplin was amongst the attendees. She is pictured below with her son Jaydn, French rap artist OGB (left), and Kate Guyonvarch, managing director of the Chaplin office (right)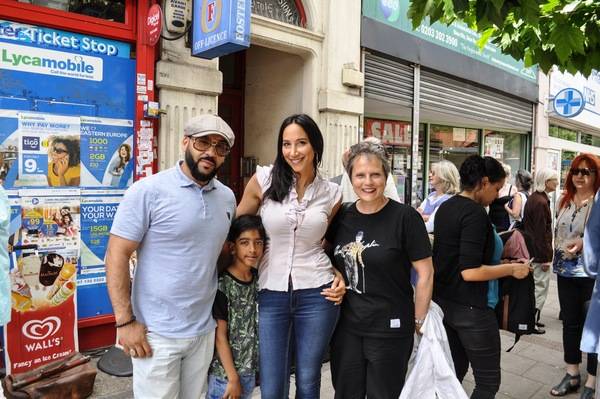 The unveiling of the blue plaque was followed by a special screening of three of his shorts at the Ritzy Cinema on Brixton Road.
For more photos of the event, see our Facebook album.
For a bit of further reading, English Heritage has published some insights on how Chaplin, Dickens and other blue plaque recipients responded to London poverty in their work in a newly published article, Chaplin, Dickens and London Poverty.