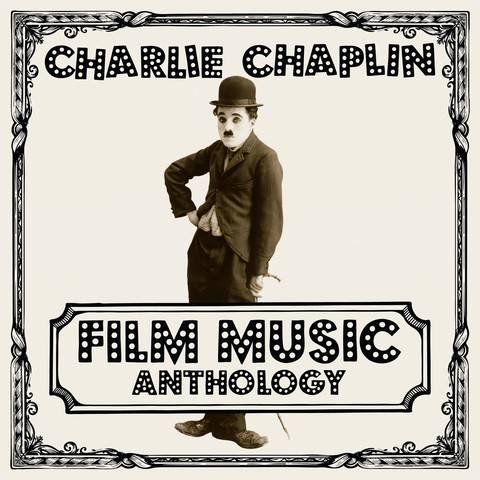 To celebrate the 130th anniversary of Chaplin's birth, we are excited to announce our collaboration with [PIAS] on a new double CD set of extracts from the film soundtracks in the Chaplin archives, out on April 12th 2019.
The Charlie Chaplin Film Music Anthology, compiled by the Chaplin Office, retraces many of the milestones in Chaplin's music-composing career, from City Lights (1931), the first film he released with a score of his own creation, to the 1976 re-release of A Woman of Paris with a new score composed by Chaplin at the age of 86, not to mention extracts from Modern Times, The Great Dictator, Limelight, The Kid and more. The release includes a well-documented 20-page booklet that we scrupulously put together, illustrated with archival photographs.
Unfortunately, the record label mixed up the metadata on three of the tracks, and therefore the Pay Day and A Day's Pleasure tracks on Disc 2 are in a different order than the one listed. The music you hear on track 63 is "Boat Ride" from A Day's Pleasure, the music you hear on track 64 is "Jazz" from A Day's Pleasure, and the music you hear on track 65 is "Sweet Adeline Waltz" from Pay Day. The label has corrected this for future editions, and has even suggested that due to the small mix-up, the first run of the CDs could become a collector's item. Time will tell…
Vinyls and a limited edition box set of soundtracks with a few surprises will follow during the year.