August 1-26, 2013 at the Edinburgh Festival Fringe: The Hat, The Cane, The Moustache is a solo show in which a young actor explores the life and career of his idol, Charlie Chaplin.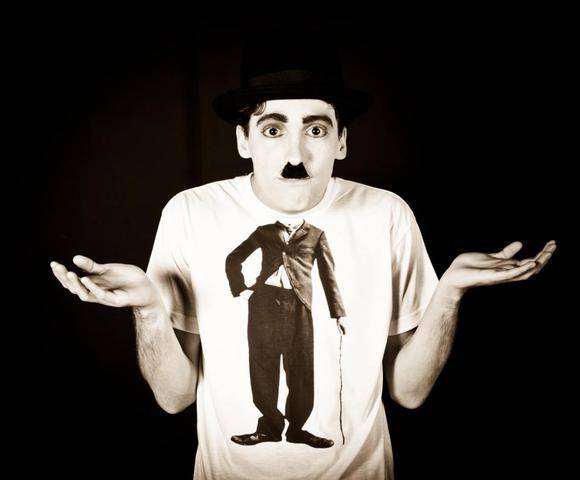 Clive Elkington stars in this unique and playful look at one of the world's most famous film stars.
Explore the life and career of Charlie Chaplin through the eyes of a young actor in the moments before he goes on stage to recreate his idol. This one man show is a funny and extraordinary story of two performers, told in words, visual and physical theatre - all with a great big toothy grin, and the inspiration of a legend to draw on… With a hat, a cane and a moustache, Chaplin's Little Tramp will come back to life right before your eyes.
For more information, see the Edinburgh Festival Fringe website. You can also check out the show's Facebook page - Or if you tweet, follow @ChaplinEdFringe