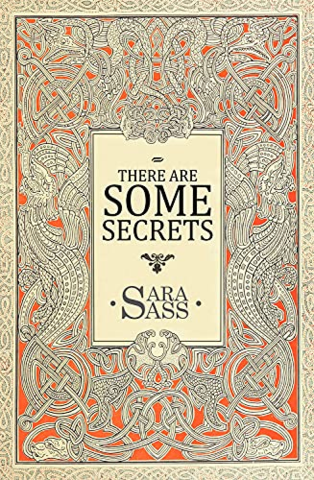 Book: "There are Some Secrets" by Sara Sass - Atmosphere Press 2021
Short biography of E.V. Lucas, an important member of the London Edwardian literary milieu, close friend of J.M. Barrie and publisher of A.A. Milne's Winnie the Pooh books, starting with When We Were Very Young when Lucas became chairman of Methuen in 1924. Both Milne and E.H. Shepard, who illustrated the Pooh books, worked at Punch magazine with Lucas, whose idea their collaboration was.
Punch was an English institution, which Chaplin loved. He owned bound volumes of the magazine (now in the library in the Manoir de Ban at Chaplin's World) and in the early 1950s browsed through them, bookmarking illustrations to show how he wanted the sets for his London Edwardian film Limelight (1952) to look.
E.V Lucas organised a dinner in honour of Chaplin at the Garrick Club in London in autumn 1921. This was Chaplin's first trip back to London since his departure as a little known theatre performer in 1912. Chaplin wrote in My Trip Abroad:
All those at the dinner were well known in art circles—E. V. Lucas, Walter Hackett, George Frampton, J. M. Barrie, Herbert Hammil, Edward Knoblock, Harry Graham, N. Nicholas, Nicholas D. Davies, Squire Bancroft, and a number of others whose names I do not remember. (..) I am late and that adds to an embarrassment which started as soon as I knew I was to meet Barrie and so many other famous people.
There is Barrie. He is pointed out to me just about the time I recognise him myself. This is my primary reason for coming. To meet Barrie. He is a small man, with a dark moustache and a deeply marked, sad face, with heavily shadowed eyes; but I detect lines of humour lurking around his mouth. Cynical? Not exactly. I catch his eye and make motions for us to sit together, and then find that the party had been planned that way anyhow. There is the inevitable hush for introductions. How I hate it. Names are the bane of my existence. Personalities, that's the thing.
But everyone seems jovial except Barrie. His eyes look sad and tired. But he brightens as though all along there had been that hidden smile behind the mask. I wonder if they are all friendly toward me, or if I am just the curiosity of the moment.
There is an embarrassing pause, after we have filed into the dining-room, which E. V. Lucas breaks. 'Gentlemen, be seated.'
I felt almost like a minstrel man and the guests took their seats as simultaneously as though rehearsed for it.
(..) The food is being served and I find that E. V. Lucas has provided a treacle pudding, a particular weakness of mine, to which I do justice."
At this dinner J. M Barrie, possibly as a joke, invited Chaplin to play the part of Peter Pan. As Chaplin wrote later, "It is too big and grand to risk spoiling it by some chance witless observation, so I change the subject and let this golden opportunity pass."
In 1920, in THE WORLD'S DESIRE of Adventures and Enthusiasms E.V. Lucas interestingly discusses Chaplin's potential to make audiences cry as well as laugh, before the comedian himself had actually done so in The Kid in 1921.
Lucas's difficult family relationships, and his friendships with the literati of the time, are carefully detailed in this new publication by Sara Sass.